member school founded:
2014.
Member School Principals:
Thierry Giron.
Associates:
Member School Focus:
Recreational Sailing.
Bluewater Cruising.
Astro-Navigation.
Small Vessel IT & Engineering.
Teaching Style:
Semi-formal, technical emphasis.
Area of Operations:
El Nido, Palawan, Philippines.
Vessels used for iymcs Courses:
Levrier des Mers 45 Aluminium Cruiser/Racer.
Member School Other Activities:
Sailing Expeditions.
One-to-One Client Teaching.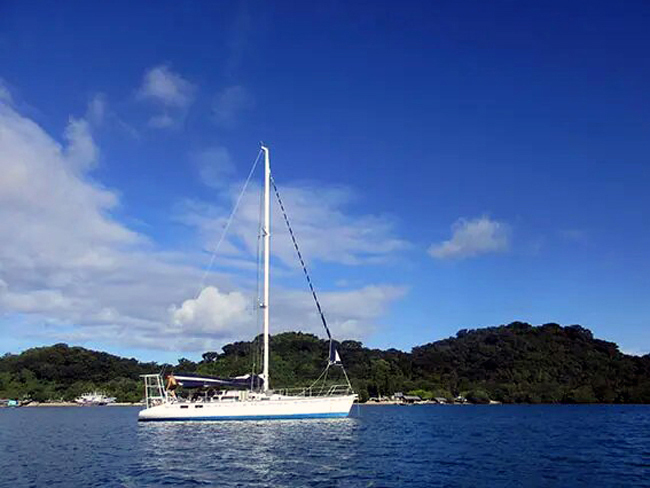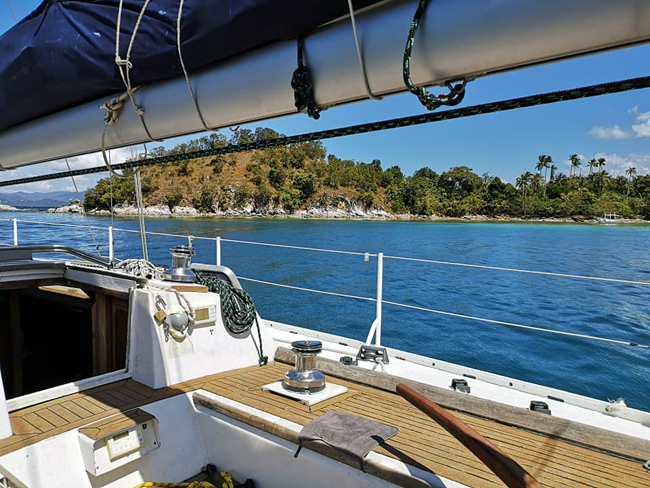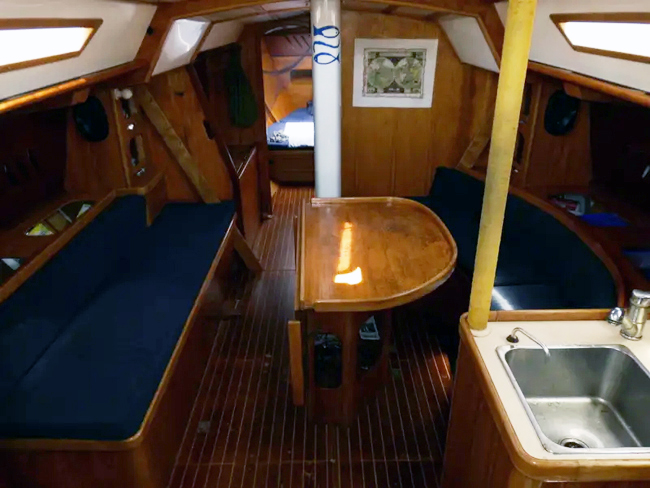 Palawan Sailing is located in the beautiful cruising area of El Nido, in the Philippines.
Thierry, the Principal, is a senior IT Engineer, educated in France, UK and the USA, and spent many years working with the big corporate's in Silicon Valley. His technical knowledge is superb and he has the wonderful ability to be able to look at a subject from different technical prospective's. Thierry takes a keen interest in teaching techniques using both the older & newer ones.
His influence upon his team of instructors and the school reflects his philosophy and in doing so, makes the iymcs courses that they teach most interesting from the students prospective. The school's ocean-astro course is one of the best you can find and is ideal for persons that wish to cruise oceanic with their own boats.
The iymcs courses are run upon request from students, as well as from candidates from the corporate world either on a one-to-one basis or for small groups such as families and corporate teams.
The boat they use for the iymcs courses is an ex-ocean racer, a Levrier des Mers 45 (13.6 mtrs) that has been refitted as a bluewater long-distance cruising boat. She is an exciting boat to sail, is built to withstand all the elements that an ocean can offer, is safe for families and for the non-experienced.
The boat and the cruising gives students the wonderful opportunity to learn the intricate skills of sailing and navigation that are often cannot be experienced on other boats or in other cruising areas.
Course are taught in French, English & Mandarin.
Courses are currently being taught in: El Nido, Palawan, Philippines.