member school founded:
2011.
Member School Principal:
Gleb Semerenko.
Associates:
Vladislav Pilikin, Alexey Rogov.
Member School Focus:
Recreational Sailing.
Club Racing.
One-to-one client teaching.
Teaching Style:
Semi-formal, practical skills emphasis.
Area of Operations:
Marmaris, Turkey.
Vessels used for iymcs Courses:
Hanse 400.
Member School Other Activities:
Yacht Charter.
Club Racing Organisers.
Corporate Events.
Adventure Holidays.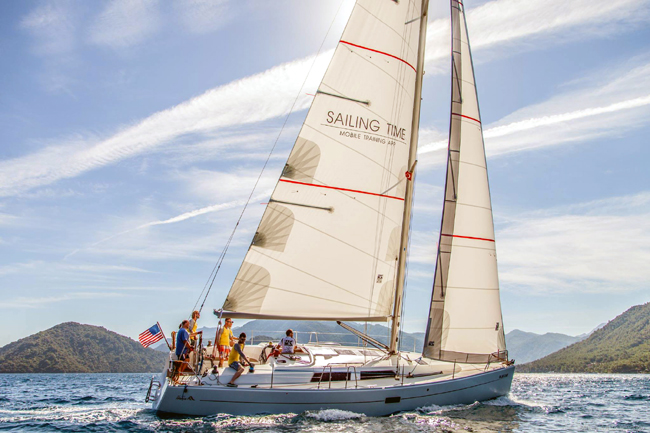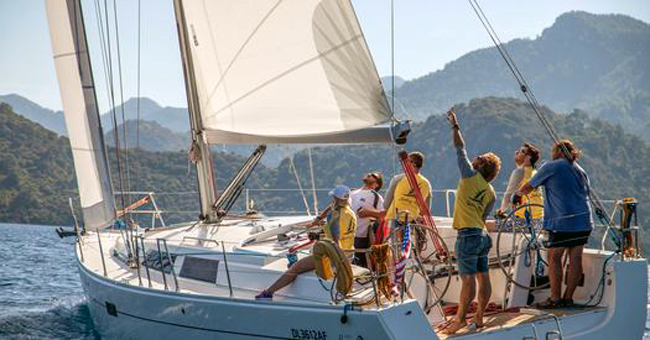 Gleb and his team have been teaching sailing courses in Marmaris for 10 years, and they have gained a reputation with Russian and European students for their dynamic, interactive sailing courses. Their focus is upon learning through step-by-step theory combined with active on-board tasks. During the courses, they place a great emphasis upon student personal inter-action, with planned social events at different locations along the Marmaris coast.
A club racing event is often scheduled towards the end of the course, to enable the students to show their achievements. Sailing Time also run on a regular basis Race Training courses of differing levels.
Some of their other activities include transatlantic cruising, corporate hosting events and one-to-one client courses.
Marmaris bay forms part of the Turkish Riviera, and has many beautiful anchorages and islands just a day sail away. It makes a great area for sailing, Gleb and his team will ensure that you have a great sailing time and learn the way that you wish to.
Course are taught in Russian and English.
Courses are currently being taught in: Marmaris, Turkey.