Certification Verification.
Please use this form to verify any iymcs Certifications.
This is solely for use by a Representative employed by one of the following bodies:
A Maritime Administration.


A vessels Management Company.


The vessel's Insurance Company.
We will request ID confirmation from the person requesting a verification. Confirmation is usually given within the hour during a normal working day.
CRKBO Registered Educational Society.

The International Yacht Marine Certification Society BV is officially registered at the CRKBO Centraal Register Kort Beroepsonderwijs) as a Dutch Educational Society. The CRKBO (Dutch "Centraal register Kort Beroepsonderwijs") is the Central Register for Short Vocational Education.

Admittance into this register is exclusive to educational institutions that operate within the quality code and regulations set forth by the Dutch government within the European Union guidelines for quality vocational education. Registration only occurs after successfully passing an audit by an independent body designated by the Dutch government (the CPION- Centrum Post-Initieel Onderwijs or Center for Post-Initial Education).
---
ISO 9001:2015 BSI Certified.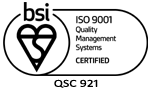 Our BSI ISO Certification can be found here.
We have been Certified by the British Standards Institute (BSI) and issued an ISO 9001:2015 Certification. The all-important scope of the Certification is stated as "Provision of approved training courses to members including individual certification services".
The Scope and its definition is very important for gaining recognitions and approvals from industry bodies and Maritime Flag Administrations.

The iymcs QMS has been specially written in compliance with ISO 9001:2015. The Society founders have a considerable amount of experience in writing and running Quality Management Systems at organisational level, school level as well as for on-board operational safe-working practices.
---
ISO 9001:2015 QMS & Auditing Procedures.
Key points highlighting iymcs operations integrity:
iymcs QMS operations & records are centralised at the Society's Operations Office in Antibes.


All records are kept in both hard-copy and digital copy (on an ISO certificated server).


Four Member audit levels according to the Member Category Level.


Where a Member has their own QMS ISO 9001:2015, one of the audit levels concerns the co-ordination between the two QMS's.


All tests & examinations are undertaken independently of the Members.


All markings of tests & examinations are centralised at the Society's Operations Office.


Answer keys to written iymcs tests & examinations are not distributed to Members.


The iymcs Extranet has restricted access levels, for security reasons students are unable to create profiles themselves nor upload documents to it.


Student certification files are prepared by the iymcs Operations Office to ensure continuity in standards.
---
Adherence to Codes and Standards.
The Society bases its entire operations upon the information, guidelines and recommendations issued by Flag Administrations in MN's, MSN's & MGN's. In recognition that the Society caters for international students, and that in the case of professional crew who will often undertake cross-over, the Society uses the following MN's, MGN's and codes for guidance:
MCA MGN 280.


MCA MSN 1856.


MCA MSN 1858.


MCA Large Yacht Code LY3.


MCA Code of Practice (Red) for the Safety of Small Vessels in Commercial Use.


MCA Code of Practice (Blue) for the Safety of Small Commercial Sailing Vessels.


MCA Code of Practice (Yellow) for the Safety of Small Commercial Motor Vessels.


MI MN-2-011-47.


MI MN-2-011-48.


MI MN-2-011-49.


MI MN-7-038-2.


MI MN-7-038-4.


USCG CG-5397.


UN Resolution 40.


This section is dedicated to maritime administrations and their staff to provide them with key information about our Society. Contained within this section is the following:

(Fast-find anchor links are provided.)
---
Overview.
The founders are; Mr Roger Harrison, Mr Guy Odell and Mr Sergey Tagashov: Their Biography's are here.
Our Society is an incorporared notarised BV in the Netherlands, its statutes are focused upon the governance of a Member orientated Society for maritime education and related activities. Our head office is located in Amstelveen. We also have an operations office located in Antibes, South of France, that has been in existence for 5 years. It also used as a professional maritime training school that has existed in various forms for 20 years. We have an advisory panel of experts in various fields, whose purpose is to provide guidance to our Society and its Members, details can be found herehere.

---
Course & Certification Structures.
All the CoC's from Master 80GT upwards are solely professional CoC's for professional super-yacht crew or for commercial marine work boat crew depending on endorsements and flag recognitions.
Each CoC has a common base course to it, additional courses are required and endorsements are issued relative to the particular sector and usage by the holder. The professional courses and ancillary courses are in adherence to the STCW 1978 (2010 amend), adhering to MGN requirements under flag recognitions. All the required STCW safety courses for the CoC's are provided by maritime colleges and training centres certified by their relevant administrations.
---
Sea Area Categories.
The Society, in line with some of the Maritime Administrations practices, has categorised the sea-areas into four categories, according to a range of factors that include, but not limited to; average sea & meteo conditions, proximity of obstructions, depth restrictions, narrow channel restrictions, traffic density, tidal movements, navigational levels etc. The reasons for this categorisation is to:
Competency levels.


Properly classify usage of the iymcs Certifications and CoC's.


Compliance to Flag Manning Scales.


Assessing the sea-time qualifying criteria's for certification purposes.


Health & Safety working practices.


HSWP iymcs course operations.


Vessel insurance policies & warranties.
Sample extracts of Sea-Area Categories that are detailed in iymcs QMS doc. Operation Areas Ref 3.3.2 are shown in the table below:
Category I
Scandinavian Archipelagos.
Brittany, NW.Coast France.
Chesapeake Bay, NE.Coast USA.
Category III
Balearic Islands, S.Spain.
N. Coast Sardinia, Italy.
W. Coast Croatia.
---
Certification Types & Security Features.
The Society issues three types of iymcs Certifications: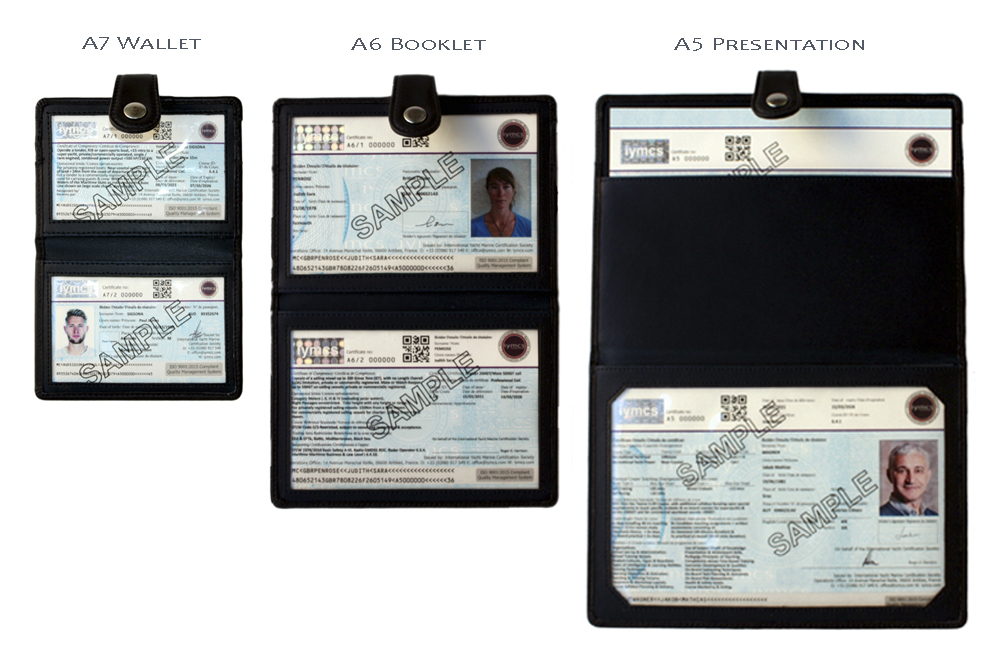 ---
All the iymcs Certifications are professionally printed and have the following security features:

Split Duct Ink Blend.
Wallpaper Hologram.
Penetrating Black Bleeds Red Numbering.

Security Background Design.
QR Code Validation.
---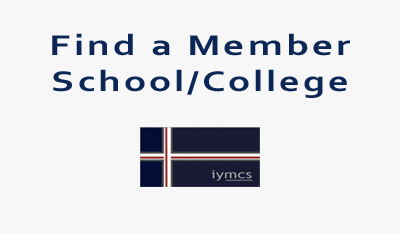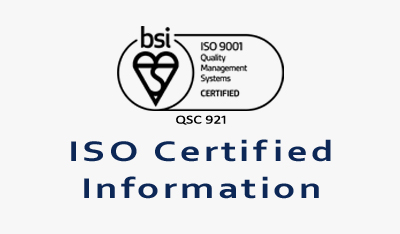 Maritime Administration Recognitions & Approvals.
We currently have several applications addressed to various Flag Administrations to seek recognition and/or acceptance for a selection of the iymcs Courses, Certifications and CoC's.
Since June 2020, we have been issuing iymcs Certifications of Competency and we have received enquiries from Flag Administrations and Insurance Underwriters regarding iymcs Certificate holders, we have successfully provided support to them and liaised with their requirements. This case-by-case acceptance can be attributed to our work that have undertaken to ensure compliance and adherence to the IMO Conventions, as well as our quality standards of our operations that have been audited and certified by BSI to ISO 9001:2015 Standards: Furthermore, this acceptance has been enhanced by our Society being a European registered, and audited as a professional vocational training Institute, under the CRKBO Registry in the Netherlands.
Area of Activity.
Three main maritime sectors:
Recreational Yachting.

Professional Yachting.

Marine Commercial.
Each sector is considered to be separate for training and certification purposes. There is a clear distinction between recreational yachting courses and professional yachting courses each having a distinct syllabus, assessments, examinations and certificate issuing procedures.
Members.
Fundamentals:
The Members (a school or college that runs iymcs courses) are categorised from I to IV.


Two of these Member Categories are for professional iymcs courses.


Under the iymcs QMS procedures, the Members are unable to run recreational courses and professional courses under the same entity.


There are four Member audit levels according to the Member Category level.


All Members are actively involved with the Society, and are required to participate in Advisory Panels.


Members contribute to course syllabus content and working practices research, and are compensated for their work.
Sea-time Requirements & Verification Practices.
Outline of criteria's:
Sea-time requirements are clearly specified in each Course Overview Ref 6. and are regularly updated through the QMS procedures cycle.


Qualifying sea-time levels are carefully set to ensure that the candidate has obtained the experience & skill set to justify the issuing of the CoC.


Verification practices of sea-time is principally determined if whether the CoC be professional or recreational.


Self-signing of sea-time records is not accepted except for the lower-level iymcs recreational Certifications. Eg. Master 10GT/12m™.


All iymcs professional Certifications and CoC's require a completed & signed-off sea-time log book / sea-service record book with supporting sea-time testimonials.


All iymcs professional CoC's sea-time records are verified by the Operations Office by contacting the signatories directly.


How sea-time is accrued is an important consideration for the Society, it does not approve of zero-to-hero / fast-track yachting courses.


The Society does not accept sea-time claimed whilst holding a watch at anchor nor for stand-by service on a dock. Signed on-board time is taken into account in lieu.


Time worked in a shipyard is taken pro-rata according to Flag Administration guidelines.
---
Certification Revalidation.
All the professional iymcs CoC's and Certifications, and some of the recreational ones, require revalidation every 5 years.
Revalidation consists of one or all of the following: refresher courses, sea-time updated, seaman's medical & STCW Basic Safety courses updated.
Details of revalidation are clearly shown in the Particular Course Overview Ref 6.1.>
---
Sign-up to the iymcs newsletter.